[ad_1]

ALL INFORMATION
The Brussels Motor Show is celebrating its 100th edition and its great comeback after two editions canceled due to the health crisis. The Belgian event will be able to celebrate its 100th with great fanfare with a traditional exhibition almost as before and as a bonus gift the award ceremony for the Car of the Year 2023, a first since the competition was founded in 1964.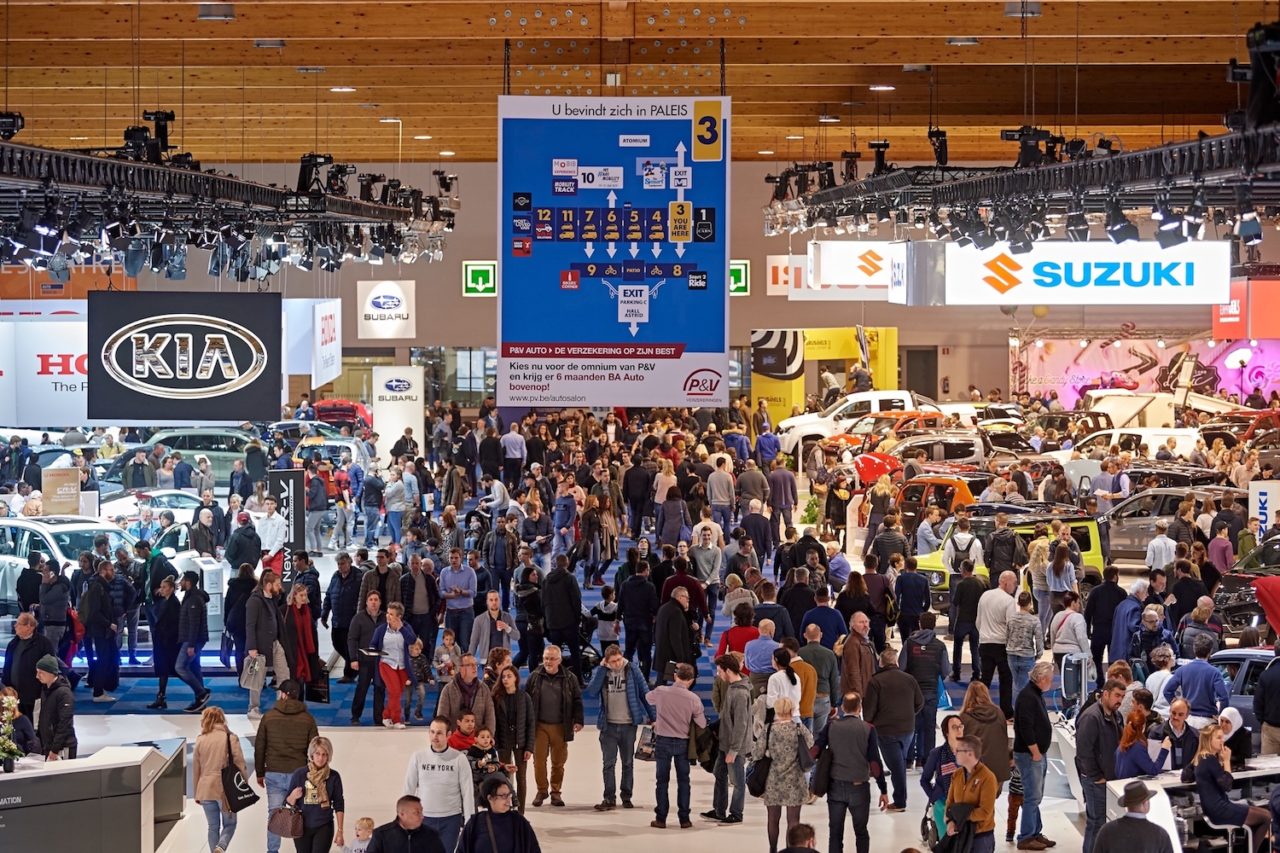 From 14 to 22 January 2023, the European capital will switch to car capital. The Brussels show, long considered subservient to the giants of Paris, Frankfurt and Geneva, shows that it is still alive and well and now in full light.
The Brussels Motor Show, an important event for the Benelux automotive sector, concentrates a large part of its sales during the year, mainly on companies completing order forms at the show. As a result, almost all brands are present and this year it is an exceptional vintage that is offered to the public, starting with the entrance fee of € 12.50 and € 15 from January 14 or on site, or the price of a cinema ticket and far from other overpriced shows. For 6-15 year olds, the price drops to 7.5 € in presale on the Internet. With the entrance ticket it is also possible to access Hall 6 with an exhibition about luxury brands. The number of visitors is limited to 35,000 visitors per day, so it is best to buy your ticket online before going to the show.
The presentation of the Car of the Year in Brussels, a first!
For the very first time in its history, the show will host the Car of the Year award, which has awarded the best car on the European market since 1964. A sign of the growing international impact of the Brussels Motor Show. Who will be the lucky winner? Answer this Friday, January 13 at 1 p.m. during the press day.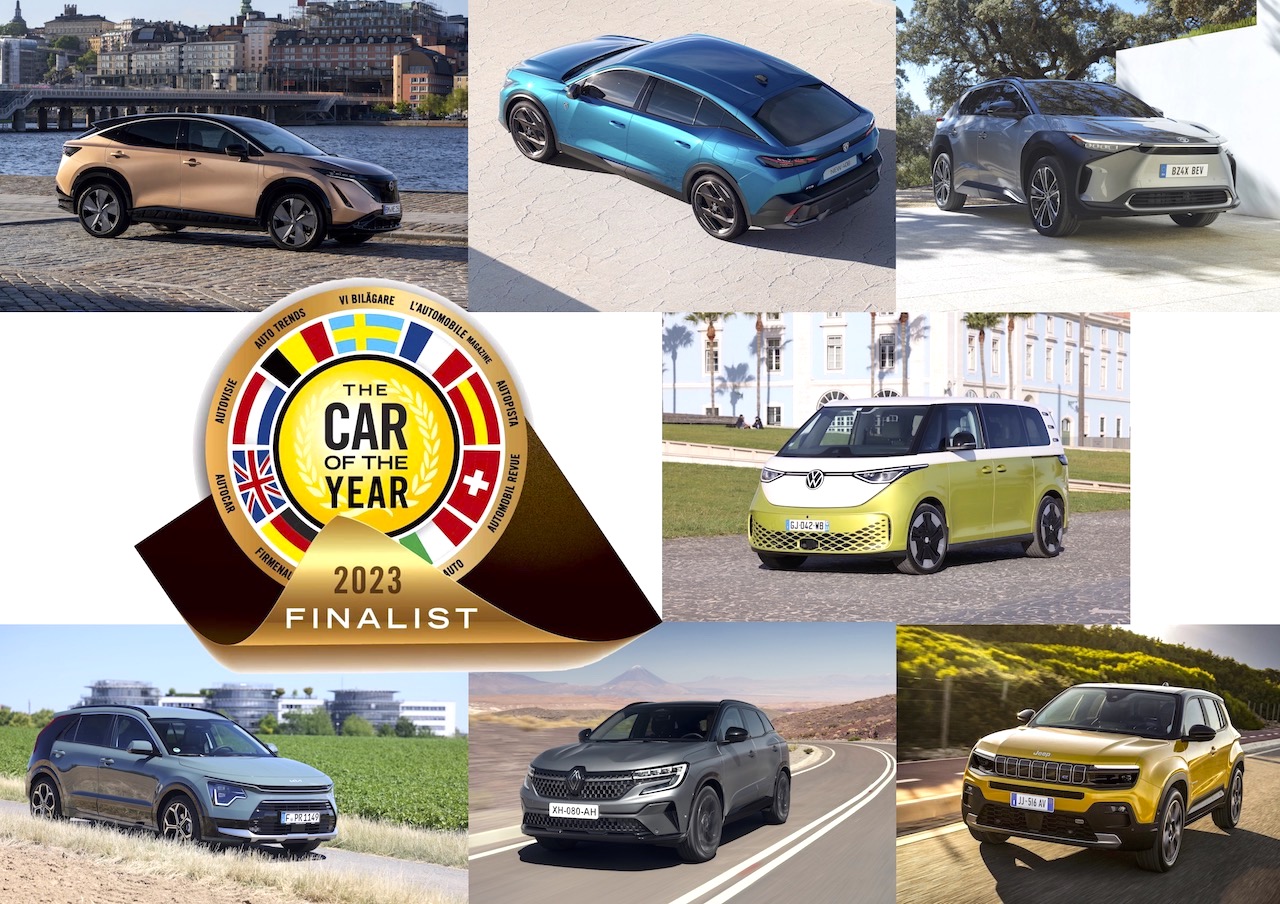 Many expected novelties and surprises
Brussels is at the top of the bill and the novelties are therefore numerous with 14 world and European premieres, 48 ​​Belgian premieres and no fewer than 12 concept cars or prototypes.
Abarth 500e
Alfa Romeo Giulia MY23 – Alfa Romeo Stelvio MY23
BAIC X55
Ford Bronco
Honda Jazz – Honda Jazz Crossstar
Nissan X-Trail
Opel Astra Electric – Opel Astra Sports Tourer GSe – Opel Grandland GSe – Opel Mokka Electric
SERIES 5
CONCEPT CARS
Audi Skysphere – Audi A6 e-tron
Citroen Oil
Cupra Urban Rebel
Dacia Manifesto
DS E-Tense performance
Mini concept Aceman
Renault 4Ever Trophy – Renault 5
Skoda Vision 7S
Volkswagen ID. Xtreme – Volkswagen ID. Space Vision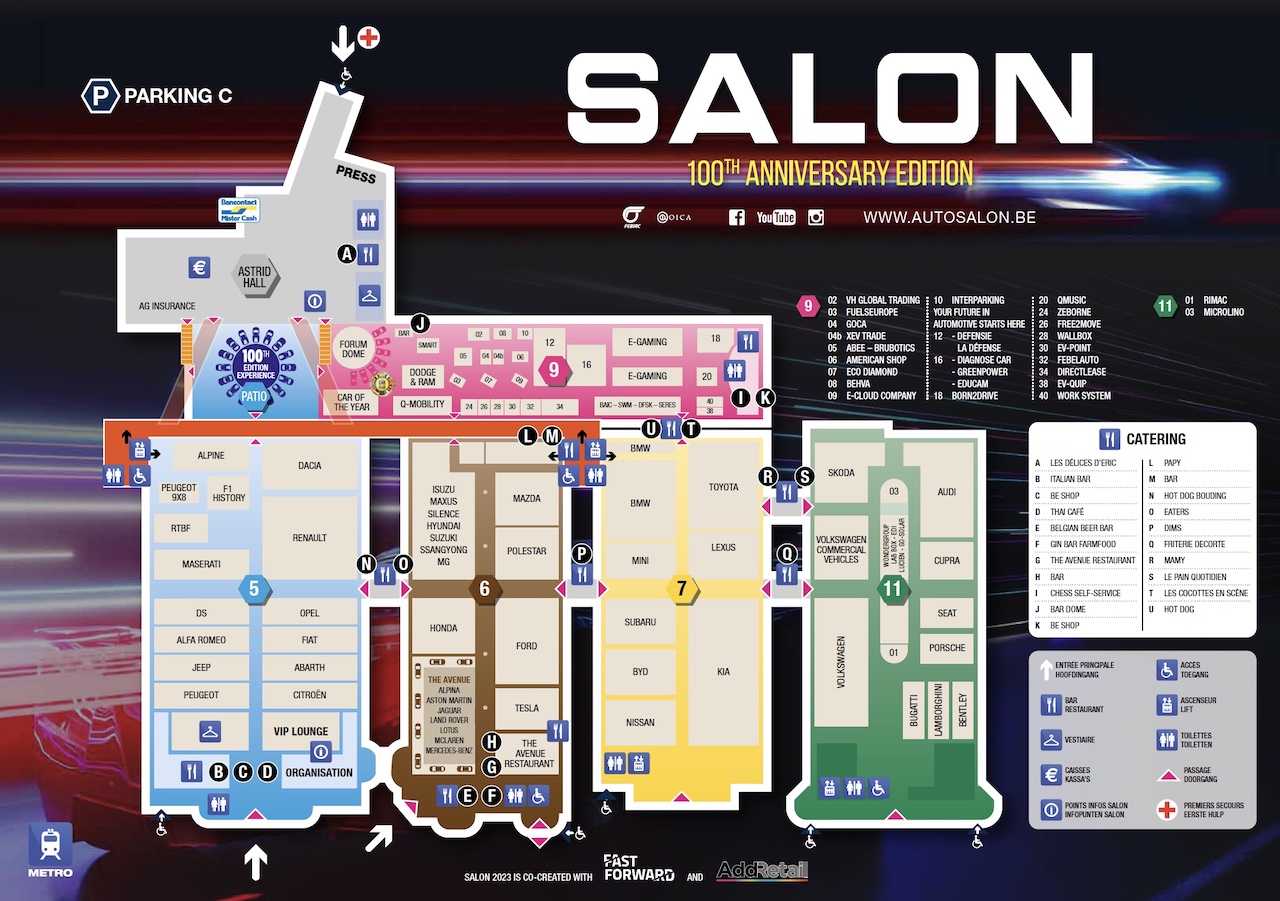 LIST OF EXHIBITORS
Palace 5
Abarth, Alfa Romeo, Alpine, Citroen, DS, Dacia, Fiat, Jeep, Maserati, Opel, Peugeot, Renault
Officina Cairo, RTBF
Palace 6
Ford, Honda, Hyundai, Isuzu, Maxus, Mazda, MG, Polestar, SsangYong, Silence, Suzuki, Tesla
'The Avenue' podiums: Alpina, Aston Martin, Jaguar, Land Rover, Lotus, McLaren, Mercedes-Benz
Palace 7
BMW, BYD, Kia, Lexus, MINI, Nissan, Subaru, Toyota
Palace 9
BAIC, DFSK, Dodge, Seres, Smart, SWM
American Shop, BEHVA, Born2Drive, Car of the Year, Diagnose Auto, E-Cloud Company, Eco Diamond, Educam, eSport Village (META), EV-quip, Febelauto, Freemove, EV Point, Fuels Europe, GOCA, Green Power, Interparking, La Defense, Q-Mobility, Q-Music, Van Mossel, VH Global Trading, Wallbox, Work System, XEV Trade, Zeborne
Palace 11
Volkswagen, Volkswagen Commercial Vehicles, Audi, Skoda, SEAT, CUPRA, Porsche, Bugatti, Bentley, Lamborghini, Rimac, Microlino
Lab-box, Lucien, MyWay, Wondergroep, EDI, GoSolar, Volkswagen D'Ieteren Finance
PRACTICAL INFORMATION
Open to the public: from Saturday 14 to Sunday 22 January 2023
Opening hours: 10:00 AM to 7:00 PM
Evening openings until 10 p.m.: Monday 16 and Friday 20 January
Press day: Friday 13 January from 8 a.m. to 6 p.m
Car of the Year Ceremony: Friday, January 13 at 12:30 p.m
Opening ceremony: Friday, January 13 at 6 p.m
Preview & Opening Night: Friday, January 13 from 3:00 PM to 11:00 PM
Prices
Online presale until January 13, 2023
General admission (from 16 years old) 12.5 €
Child (6 – 15 years old) 7.5 €
Child (0 – 5 years old) Free
Preview & Opening Night €60 (parking included – limited number)
Parking C 10€
Online and on location from January 14, 2023
General admission (from 16 years old) 15 €
Child (6 – 15 years old) 10 €
Child (0 – 5 years old) Free
Parking C 10€
Online counter: www.autosalon.be
Public access
Via Parking C: Car access 10,000 parking spaces
Via le Palais 5: Access by public transport (tram line 7 and metro line 6, Heysel stop)
[ad_2]

Source link